6 Ways You Can Go Green And Choose To Live A Healthy Living
Along with many developments in science and technology, we millennials have also witnessed a huge increase in the use of chemicals in our daily lives, today. By going green and adopting an eco-friendly, organic lifestyle mindfully you will not only choose to save yourself from toxic chemical-based products but also
help control environmental pollution
. It is like detoxifying oneself as well as the planet earth, every day.
Below are 6 simple yet crucial steps to help you go green and protect this environment. Read on:
Switch to Solar Energy for Sourcing Electricity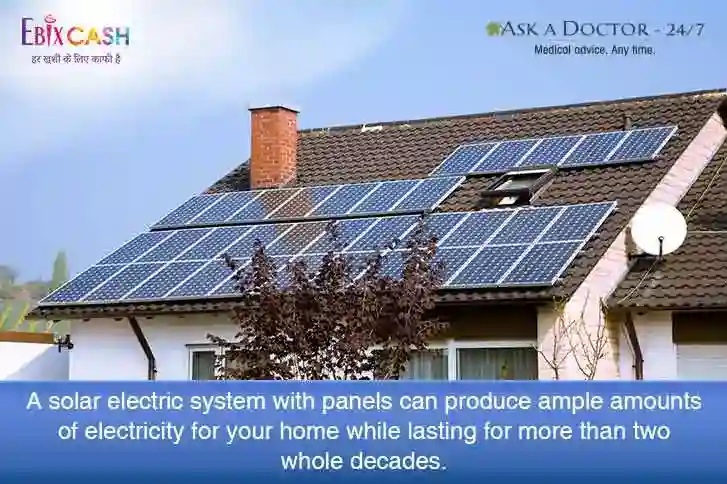 Wherever you can try using
solar–based energy
. It not only reduces the carbon footprint but these are also 100% renewable. Moreover, it helps bring down the electricity tariff too.
Choose Personal Care Products With Chemical Caution
Use age-old methods of chickpea flour (
besan
) and clay from Multan (
Multani mitti
) instead of soap. Rice or wheat flour also works as an excellent scrub for hand wash. Local oils like coconut oil and mustard oil are great for mild skin problems like
rough skin with black spots
, rashes, dry skin, and dandruff. Organic neem (
Azadirachta indica
), babool (Acacia arabica), or walnut tree twig peel
datun
(teeth-cleaning twig) are also good natural toothbrushes. These organic items are 100% natural and safe to use.
Plant Trees and Grow Veggies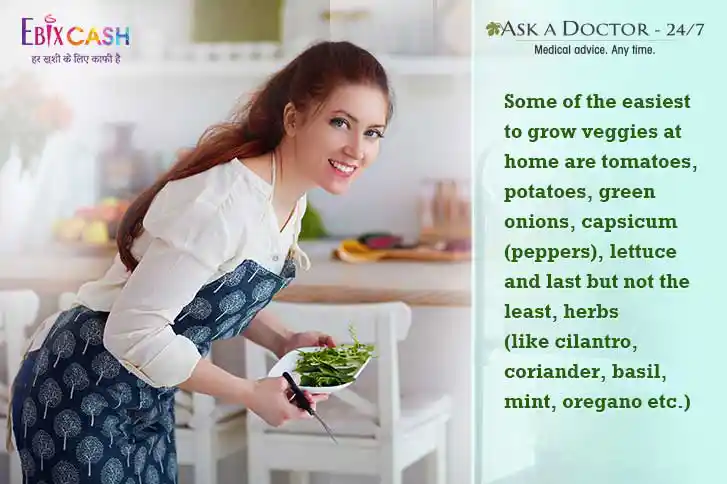 Think about growing your own vegetables. If you have space, utilize it appropriately. Even if not much outside space is available you can grow small veg patches and herbs using windowsill boxes. Organic manure and chemical-free fertilizers will eliminate chemical overdose and it will also help keep your mind fresh and would save money too. Also, this would contribute to a huge reduction in the carbon footprint at the same time. People with no outside space can opt for windowsill boxes. It has space to grow small veg patches and herbs. Such boxes also enhance the view and filter air coming inside the home.
Replace Cleaning Chemicals with Eco-Friendly Products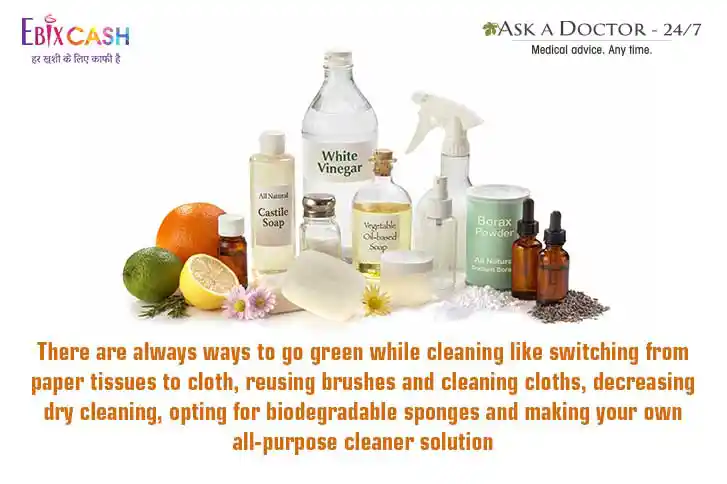 Using
chemical-based home cleaners
not only harms the environment but regular exposure to them can also affect your health. Choose eco-friendly cleaning ways like adding vinegar and salt to your sweeping water. There are many more organic methods to clean, which protect your health and the earth too.
Limit Plastic Usage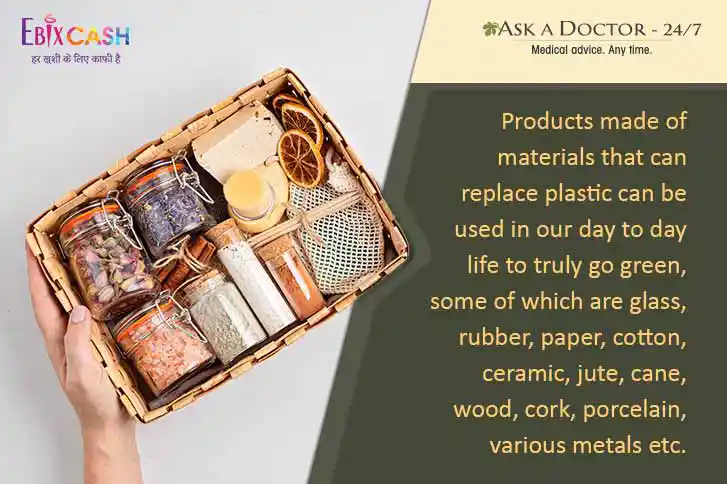 Eliminating plastic
completely may not be easy but we can take small steps like carrying jute or canvas bag for shopping for fruits, veggies, and groceries or be it anything. Choose paper tetra pack juices or glass bottle drinks over plastic bottled products and carry water from home. Such small steps can actually make a big difference.
Learn to Recycle and Reuse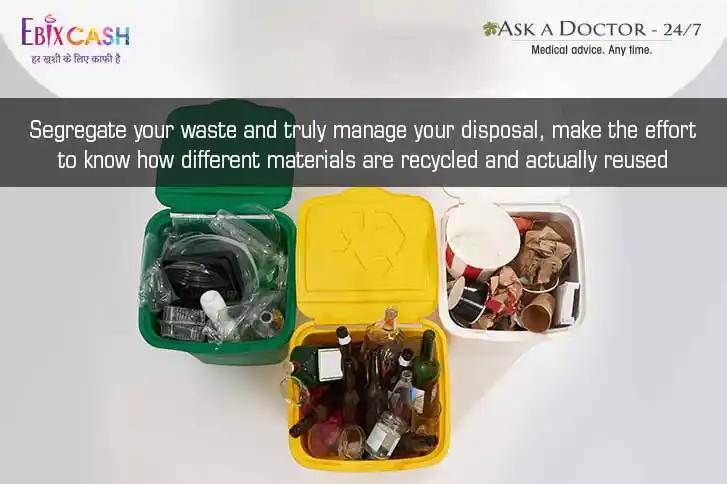 When you are thinking of adopting an eco-friendly lifestyle, you need to improve your ability to recycle. From paper to batteries to clothes and shoes, to your kids' toys and reading material, try to recycle everything you use. For your home decoration to cleaning cloth, you must try to utilize used items to recycle and make the best utilities. A hand-broken coffee mug can be modified and reused as a stand for stationary or cutlery. Think of different ways to reuse and recycle anything and everything which you can.
By going green you not only achieve a sense of accomplishment but also ensure your contribution is to a worthwhile cause and will certainly make the world better. Also, you nurture a benchmark in the blooming generation to have a similar, positive mindset.
In case you have queries about natural ways to deal with health problems, please feel free to consult our
Ayurveda Specialist
online, at any time.