5 Ways To Help Elderly Parents Understand The Importance Of Social Distancing During COVID-19
Making old people understand the importance of social distancing and frequent hand washing or about other hygiene maintenance during the COVID-19 pandemic would be very difficult for some of us. We should always make sure that old people are getting correct, science-based information from a direct, true and trustworthy source like the CDC.
Even though old adults are at a higher risk of contracting the severe illness of COVID-19, many of them are not following social distancing and hygiene seriously. Due to this, a large part of the elderly population are causing frustration and annoyance to their loved ones and family members that leads to stressful conversations.
Observe the following given 5 steps to help bridge the gap of understanding the importance of social distancing with your elders and foster good health with love.

1. Make sure you are the correct person to convey the message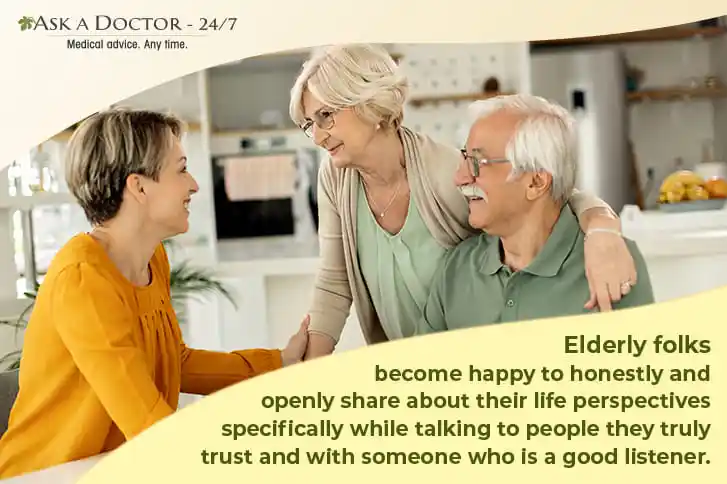 It's in the nature of the child-parent relationship that their children, no matter of what age, are but children. Such serious advice, to change one's everyday habits and lifestyle to a new kind of normal, from one's own children cannot be accepted, as seniors always see their adult children as kids. In this case, it's always better to figure out who that one trustworthy person would be, whom your parents would listen to.

Think about all the people your parents feel comfortable with and trust, such as a family friend, a pastor / priest or a sibling.
2. Always speak with love to elderly parents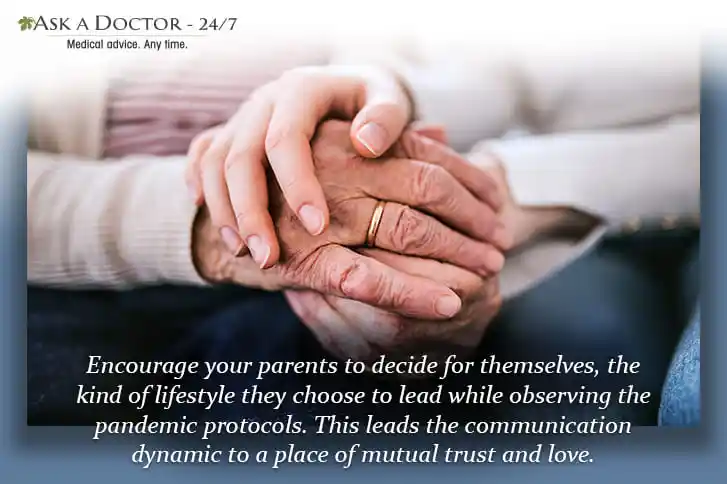 When the message comes from a place of genuine love and concern and not with an intent to control one's behavior or actions, the response is usually positive. While convincing your parents, tell them with love that you desire to see them enjoy many upcoming years and therefore,
adopting the new changes to coronavirus
is a necessary measure.
Do everything to clarify their doubts and let them see that your message is coming from a place of love and not from a place of fear or to instill fear.
3. Share information from a trustworthy source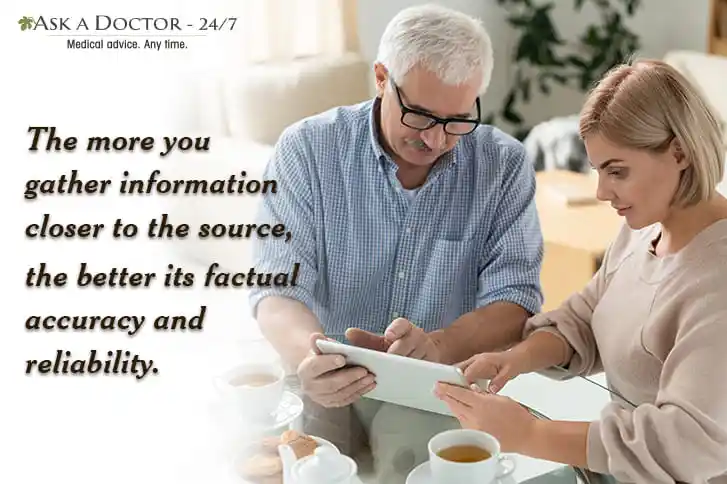 Make sure your parents get their information from a science-based, correct source. Factual accuracy and reliability is utmost important.

4. Always speak in terms of action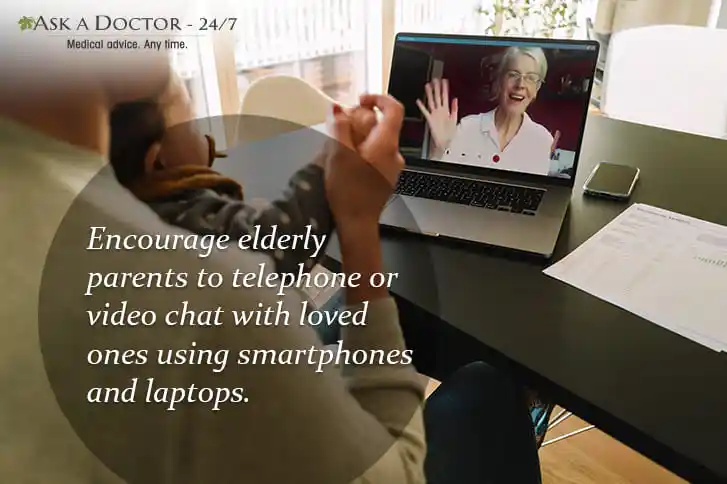 Share just the basic
steps that will help preventing illnesses
and make everyday life easy. Do not speak in terms of facts and statistics as it may lead to anxieties and confusion. Provide guidance to follow just some habits like, virtual meetings with loved ones, wearing masks outside home and when sick, and maintaining social distancing, as this helps our folks cope with everyday life modifications and changes better.
5. Tell them about all the plans you have cancelled to remain safe at home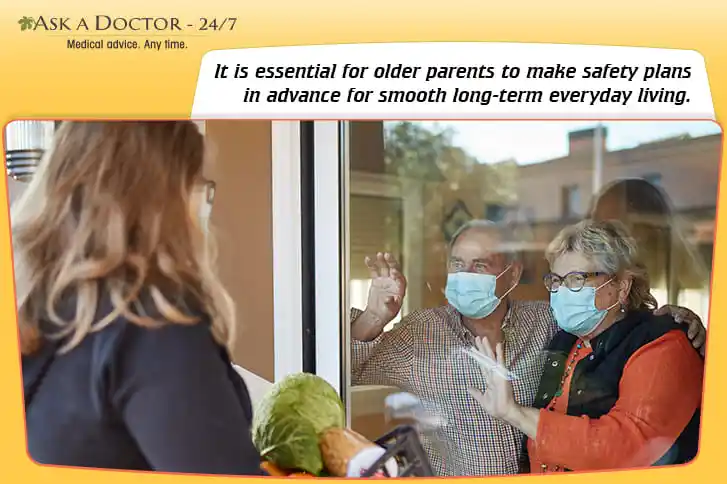 If politely requesting them is not getting them to understand the seriousness of the situation, then tell them what you are personally following and why. Provide all alternative measures that are in place to make everyday living smooth and feasible. Explain the options provided by grocery stores regarding home delivery and the possibility of making all bill payments online.
Understand as responsible leaders of your families that: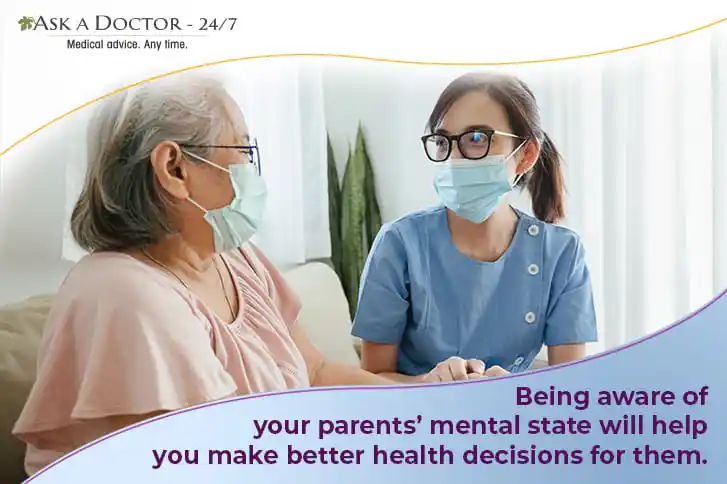 Elderly people with infirmities are at an augmented risk of having psychological health concerns, such as depression.
Mental health problems in older adults can lead to psychosomatic symptoms and physical complaints such as pains and stomach aches or issues like having trouble concentrating in them.
Doctors may miss psychological health concerns among older adults with infirmities due to the redirected attention towards giving treatment to underlying health conditions, as compared to people without disabilities.
Exactly such a situation is where the capacity of a mass message from public health bodies is less effective than word of mouth.
"Anyone can be leaders within their own family and social groups to set a decent example of positive peer pressure. It is hard to be the first one but that is actually a value added gift we can give; to be that example.
For more queries related to your relationship with your loved ones or any other issue, you can,
consult a psychologist
anytime, from anywhere.